24 hours in Music City and here's how I spent it...
LOVELESS CAFE
(eat)
Bottomless biscuits and southern cooking at this roadside motel-turned-cafe. Afterwards, have a peek in their multiple gift shops. (
8400 Tennessee Highway 100
)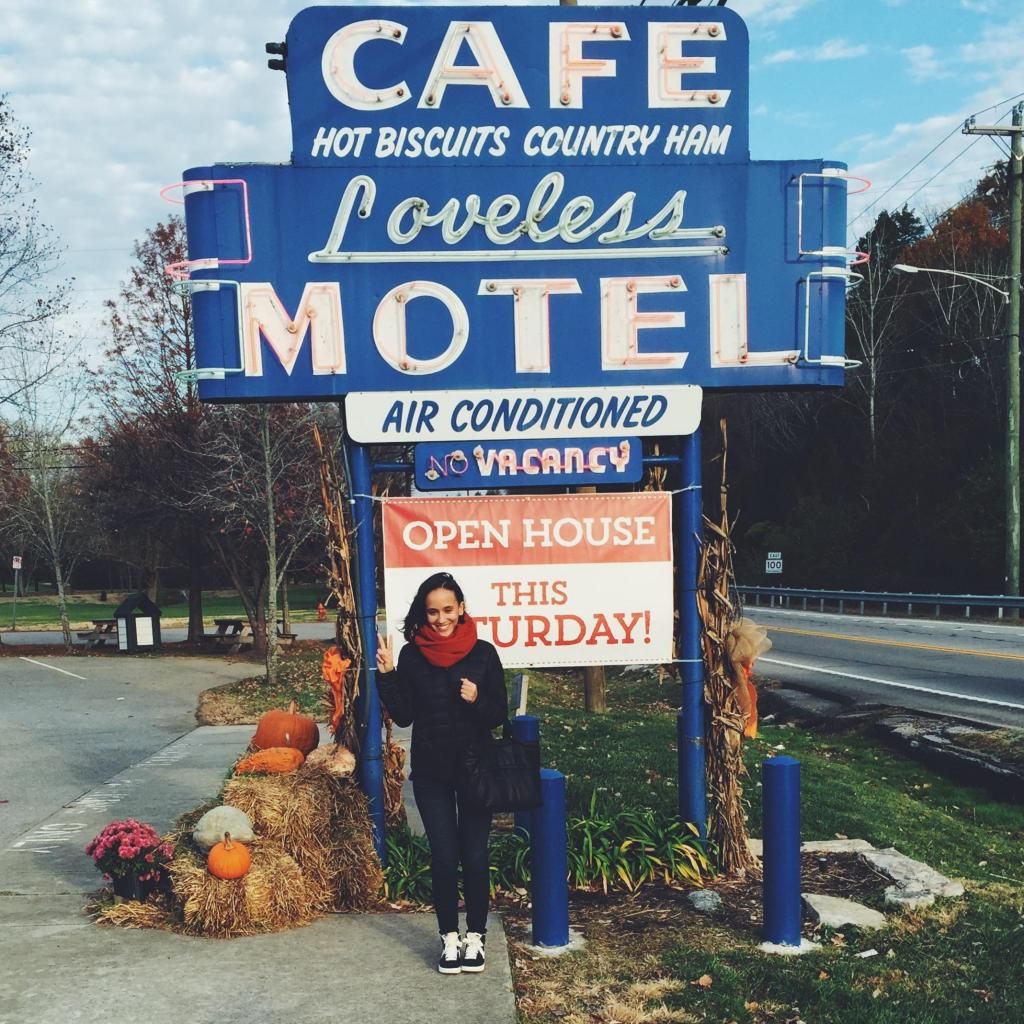 LEIPER'S FORK (see/eat/shop)
A beautiful 20 minute drive from Loveless Cafe takes you to historic Leiper's Fork. Loved the rugged bags and shoes at
West & Company
(
4145 Old Hillsboro Rd
), who happened to be offering a bourbon tasting when we stopped by, and the European antiques and home goods at
Serenite Maison
(
4149 Old Hillsboro Rd
). Years ago I had the best banana pudding at
Puckett's Grocery
(
4142 Old Hillsboro Rd
), a general store/restaurant/music venue. Unfortunately they didn't have it this time, but pop in and see what's on the menu. Another spot I visited on my last trip but was closed this time around is
Joe's Natural Bakery, Cafe & Farm Store
(
4150 Old Hillsboro Rd
, open Fri-Sun).
HUSK (eat)
In the words of my (carnivorous) dining partner, "Every vegetarian deserves a plate like this." While not a vegetarian restaurant, this farm-to-table eatery offers a "vegetarian plate" of five seasonal veggie dishes unlike anything this vegetarian has had before. Not just a pile of grilled veggies, real dishes. Menu changes daily, make reservations in advance (or, if they're booked, check back in the day of for cancellations). (
37 Rutledge St
)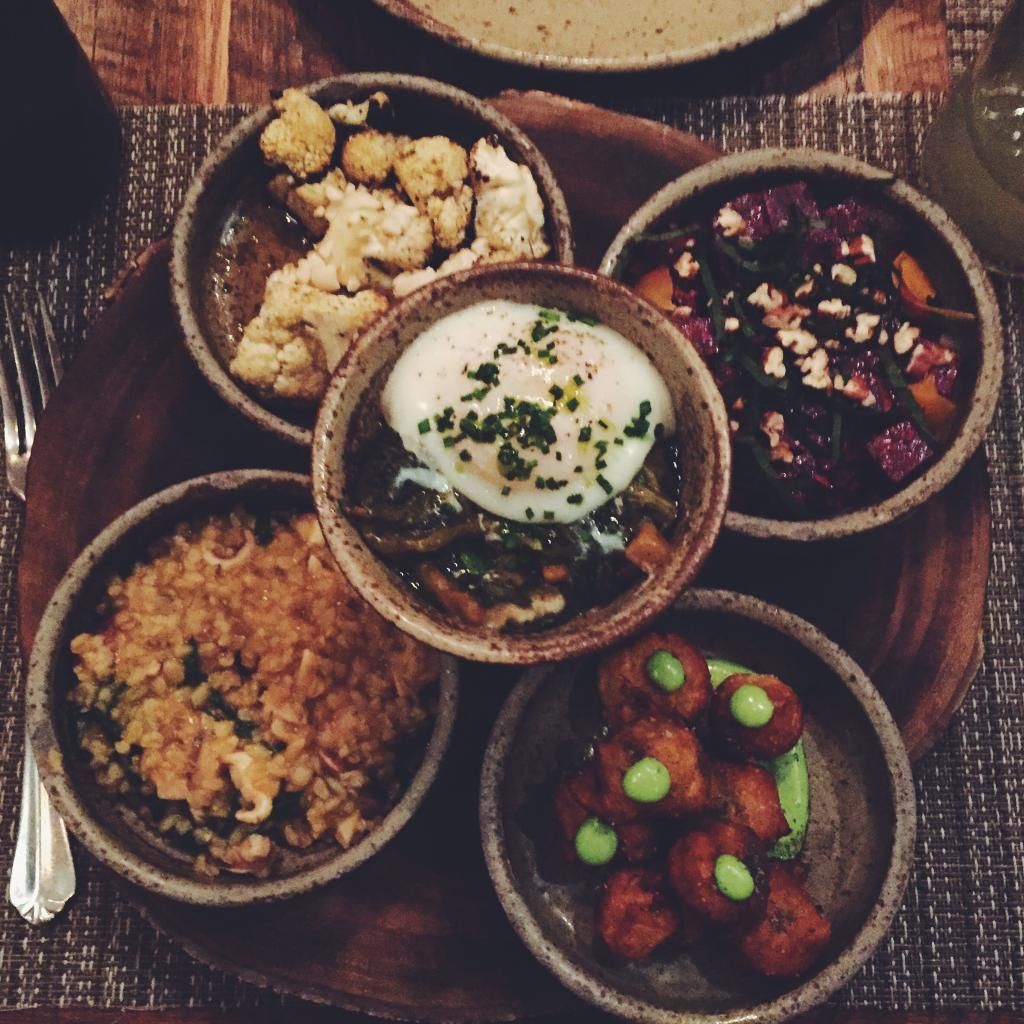 The famous veggie plate. Great as an entree or place an order for the table!
ACME FEED & SEED (drink/live music)
Recommended by our Uber driver as more sophisticated than a honky tonk but still lively, this was a great way to ease into a night on Broadway. Order a frozen moonshine poured from their slurpee machine and take in some great live music. (
101 Broadway
)
TOOTSIES (drink/live music)
We couldn't leave Nashville without a visit to a honky tonk, so we ended the night at Tootsies. And though the bachelor/ette parties were in fine form, we managed to hold our own. Great music by
Anthony Orio
and his band, who seemed to have an encyclopedic knowledge of current country (with a few pop hits thrown in by request). The handful of originals he wove in were also excellent. (
422 Broadway
)
dose. (eat/coffee shop)
Stopped at dose. for breakfast and tea before heading out of town (next stop: Memphis!) and had what to this day remains the best egg sandwich of my life. Avocado and egg on a brioche. I think about it often. (
3431 Murphy Road
)