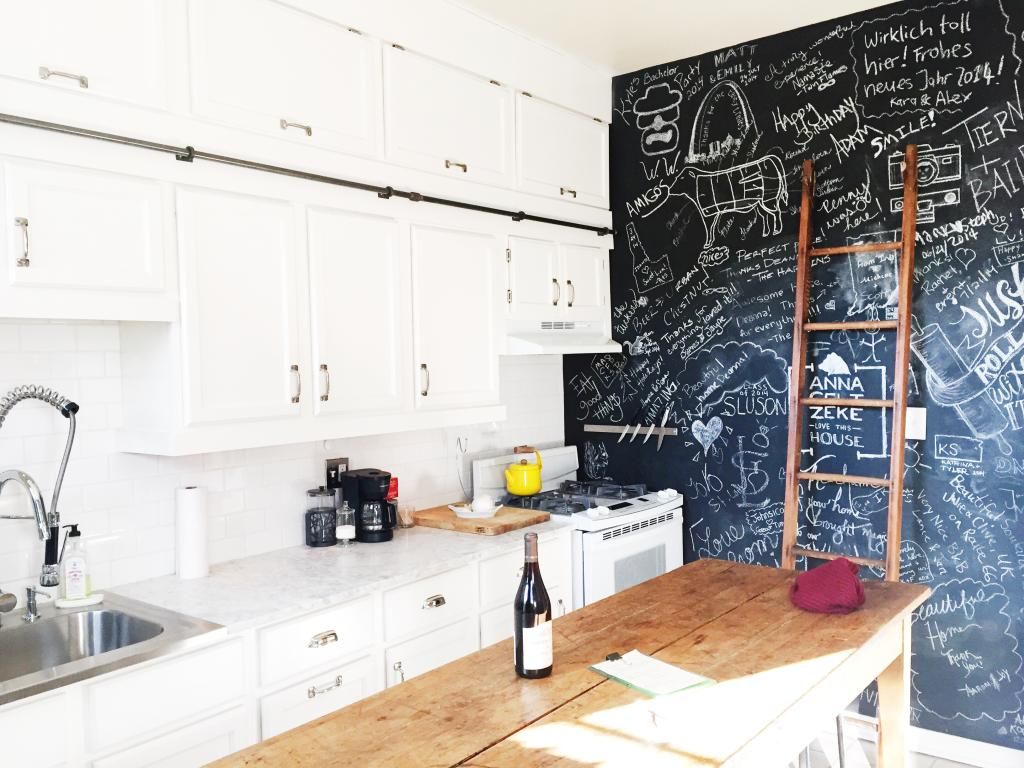 I was recently on a leg of tour that included a couple Missouri shows, and had a night off in St Louis. Rather than spend it in a hotel, I took the opportunity to find a
gorgeous Airbnb listing
.
I like to explore the towns and cities I'm in - and
St Louis
has more than enough
to do
- but I was sick with a cold and so in love with the home I rented that to me, staying in counted as sightseeing.
One of the best things about renting a house or apartment while on the road is access to a kitchen! As a vegetarian, I often find it difficult to find wholesome meals while traveling. The only downside is that if you're only in town for one night, it can be tricky to shop for just one meal. However, cold-induced exhaustion set in by the time I got to the grocery store, so I decided to simplify with organic kale (sautéed with garlic) and an
Amy's
vegetable pot pie (popped in the oven).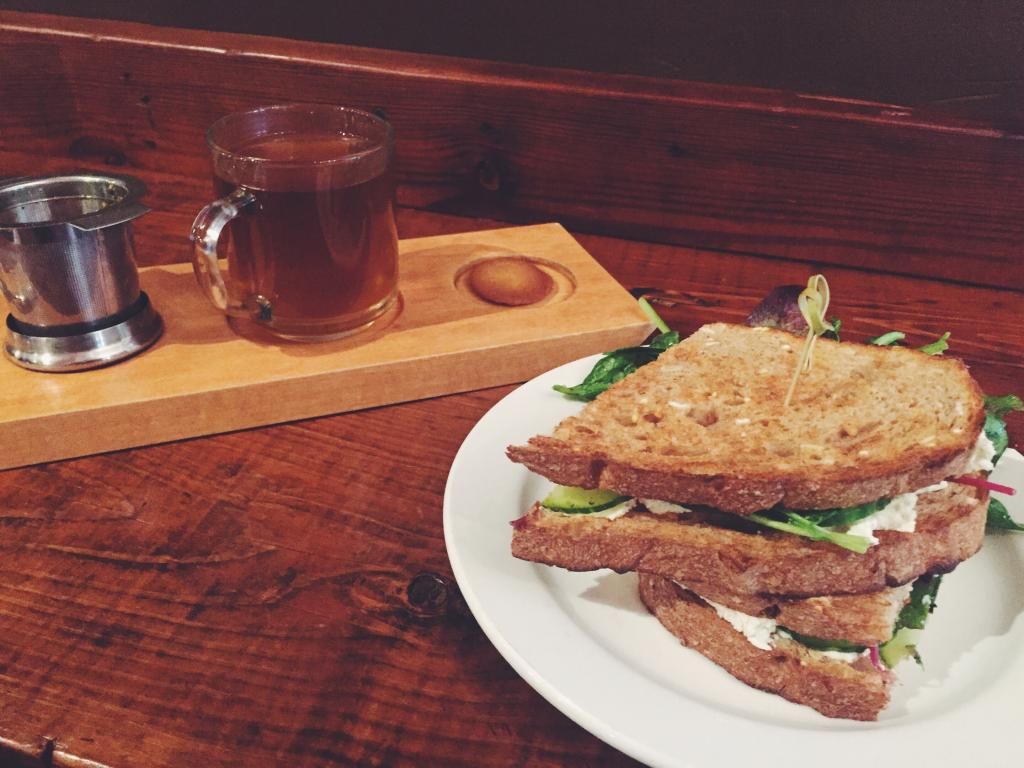 "The Goat" sandwich at Mudhouse (goat cheese, greens, cucumbers and apricot chutney on toasted wheat) with ginger & turmeric "Cup of Sunshine" by Smalls Tea & Coffee
On my way out of town I stopped by
Cherokee Street
, where I went to
The Mud House
for an amazing sandwich and
tea
. Cherokee Street is full of
antique stores
, so I took a stroll after my meal, ultimately winding up at
Whisk
, "a sustainable bakeshop" that uses all-natural local ingredients in their baked goods. Picked up a couple treats (the popcorn cookie and coconut cupcake - both incredible!) for the drive to Kansas City.